Hi all,
I'm off on the road again. If you, or any of your friends or relatives, live in Australia  please come along to one (or more) of the shows.
Also, you can download my single "I'd Rather Go Blonde" for free and "pay with a Tweet or a Facebook page post." Just go to my the main page on this site and click on the button Pay with a Tweet or Facebook
Many thanks
G'day g'day
Eleanor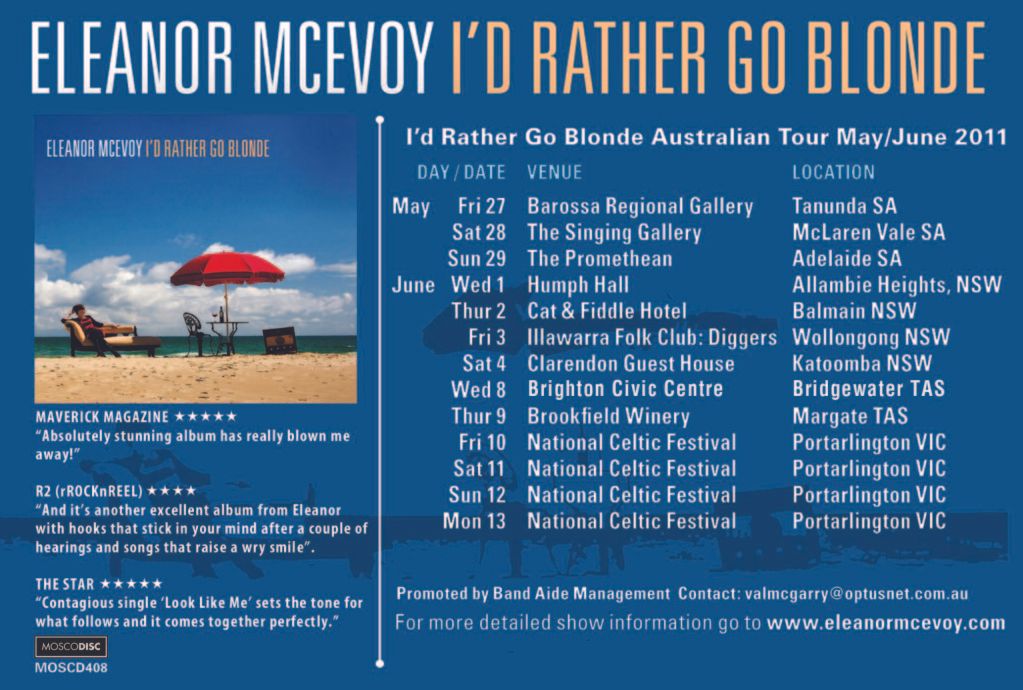 The newest trailer for Paco Torres recently released film El Vuelo del tren features 'I Hear You Breathing In' from Eleanor's fourth album Yola.